The most unusual and original carpets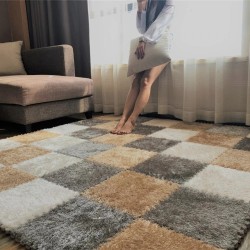 There is a wide variety of unusual carpets. From handcrafted antiques to contemporary designer pieces. So what are the most original carpets in the world?
The most unusual modern carpets
And now let's move on to the most original ideas.
☆
Carpet puzzle. On it you can not only lie down comfortably, but also play. Children can collect it an infinite number of times. For adults, there is an option with slippers, which are also inserted into the carpet.
☆
Fried carpet. So unusual, yet soft and cozy. Complement any interior in an ultra-modern style. It will also be appropriate in the nursery.
☆
Carpet-blanket.In a long pile, wrap it warmly, like in a warm blanket. Suddenly, you want to sleep on the floor. Itwill not be a mistake
to buy
carpet
and it may be useful to you.
☆
Carpet test. Test yourself for color blindness with rugs from the Ishihara collection. Fits perfectly into any minimalistic interior.
☆
Carpet made from pieces of blanket. Its creator is Tejo Remi. Unusual shapes and color combinations will delight you and your guests. By the way, you can try to make one yourself.
A little about the history of carpets
Carpet art originated in the third century AD. They come from Persia. It is not for nothing that Persian carpets have always been considered the best. The oldest carpet, about two and a half thousand years old, is kept in the Hermitage. It was found in 1949 by Soviet archaeologists. It used to be a custom to donate carpets to mosques. Thanks to this good tradition, several antique carpet works of art have been preserved. Some of these are believed to have been made in the eighth century.
Next I would like to mention the "Pearl Carpet". This representative got into the Guinness Book of Records as the most expensive. This is not surprising, because it is made of silk and decorated with diamonds, sapphires and emeralds, embroidered with pearls. At the Sothebys auction, the lot was sold for five and a half million dollars. The buyer remained unknown.
The Carpet Museum in Ashgabat stores large carpets. They are woven by hand. The area of ​​one of them is one hundred and ninety square meters. Its name is "Turkmen kalby" which means "Turkmen shrine" in translation.
The record holder of the Guinness Book of Records is a carpet, the area of ​​which is three hundred one square meter, and it weighs one thousand two hundred kilograms.
The modern representative of giant carpets was woven for a mosque in the United Arab Emirates. In terms of area, it is equal to a football field. To spread it, the carpet was cut into nine pieces and then sewn together. One and a half years worked one thousand two hundred weavers. Thirty-eight tons of cotton and woolen threads were used to make. The yarn was brought to order from New Zealand and Iran.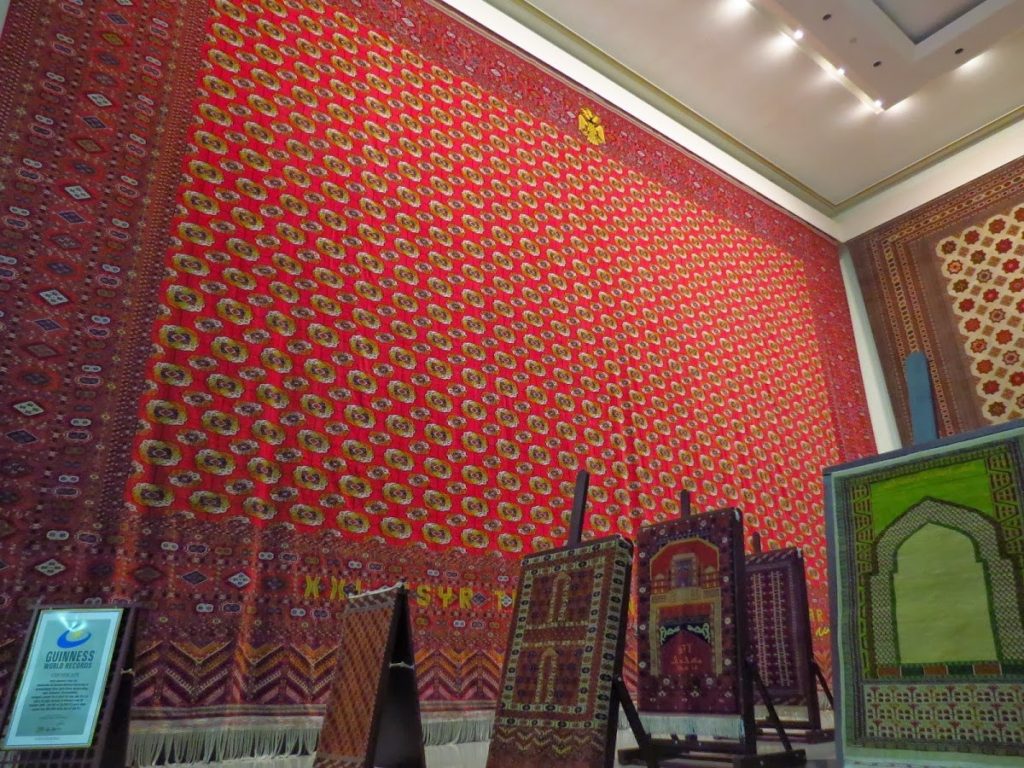 Trends in the world of carpet art
Modern designers create very creative and unusual carpets. And even if they do not cost millions of dollars and do not occupy huge areas, I really want to talk about them. Everyone can afford to buy carpets.
Designer eco-carpets
A sandy or pebble beach on the floor of your house? It's easy to do, thanks to the designer Ksenia Stanishevski. From wool and felt, she made carpets that completely resemble sand and pebbles.
A green lawn at home that does not need maintenance and watering? Argentinean designer Alexandra Kehayoglou was inspired by the idea of ​​eternal summer and created carpets in the form of grass and moss. The girl grew up in a family carpet factory. For her work, she used the remains of woolen threads. Alexandra has been creating one such carpet for at least three months.
---
Such carpets are well suited for children's rooms and in any eco-style interior. You can hang it on the wall for an accent in the interior.