Carpets made of acrylic - the new generation of carpets!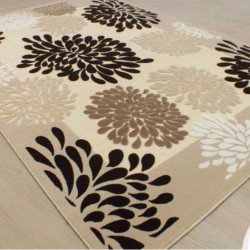 Carpets made of acrylic - the new generation of carpets!
Acrylic - is a relatively new material in the production of carpets. If you compare the history of wool and silk, the history of acrylic is not as well known. But, nevertheless, he has already gained certain popularity among the masters of carpet weaving and consumers of the results of their work. Interestingly, acrylic in addition to this, polzuetsa risk and drgui industries. For example in the production of fabrics, interior decoration, and building construction. Acrylic is very similar to wool and tactile data. No wonder it is also called "artificial wool".
One of the newest representatives of the acryl - Aden collection. This collection presents carpets of the highest quality! Carpets that will make Your home atmosphere coziness of home and hearth. Carpets Aden harakteryzuyutsya resistance to sliding, high strength and light color that allows a variety of colors of carpets. In addition, carpets Aden is not subject to fading, i.e. the color of the carpet will not lose its color and will long to please his original form! Another advantage of carpets Aden - mass on the order of less than wool, which makes them easier to operate. Also collection of Aden and acrylic products in General, have anti-dust and anti-static properties. This means that in the pile of acrylic prevents harmful microorganisms. High cross on the carpet of acrylic will not cause the shape of his pile of substantial harm, because acrylic pile features a pleated structure and, therefore, difficult deformation. The "soil" for acrylic carpets Aden logit jute or cotton. In turn, harakterizuetsya jute a natural vegetable fiber produced from the plant of the same name. These fundamentals have strength characteristics, it is no coincidence that of them produce bags and ropes.
To learn more about the collection of acrylic products Aden You can in our online store "Carpet city". We will be happy to find You the best carpet that will fill Your home with warmth, comfort and tasnim comfort.