Carpets Bianco Pierre Cardin is 3D effect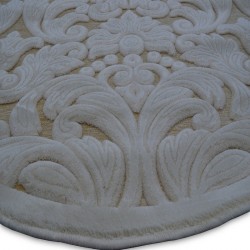 Carpets Bianco Pierre Cardin is 3D effect
Shop rugs Carpeted the City proposes to discuss the collection of Pierre Cardin carpets. These carpets are rightfully considered as one of the best because of a variety of styles and designs. They belong to the elite category, as their quality in practice confirmed its high level. Carpets Pierre Cardin in its manufacture involves several technologies to be used. In particular, this antibacterial effect of these rugs do not accumulate in your pile bacteria. In addition, the carpets have antifungal effect, that allows to speak about the complete absence of fungi and mold.
The company EKOTEKS conducted a study in which it was proved that the Pierre Cardin carpets provide protection for 99.9% of bacterial and fungal infections. In turn, the company T. E. C. their research has shown that the properties of these carpets can help protect against the accumulation of mites.
To buy Pierre Cardin is to ensure Your house healthy atmosphere and comfort.